Taking a well deserved break
Are the kids tired from all the running around? Do the adults need a break? Don't worry! The Dino Experience Park has various food and beverage options available. Grab a snack or sandwich from our take-away restaurant and enjoy it on our terrace.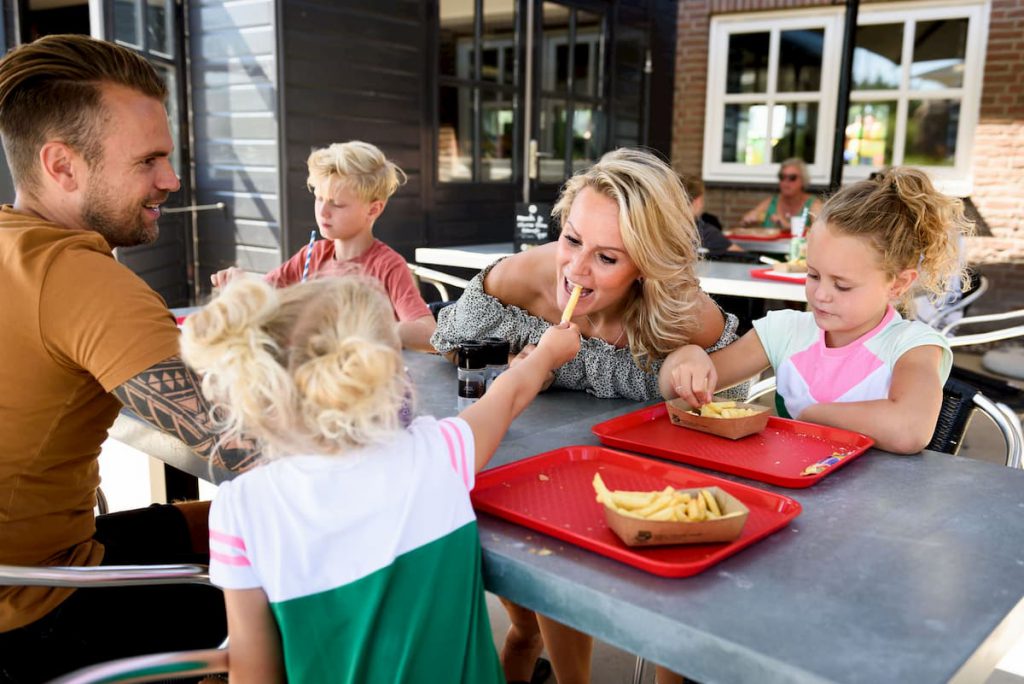 Restaurantosaurus
At the Dino Experience Park, you can enjoy a tasty snack, lunch and a refreshing drink with the whole family. Restaurantosaurus, our take-away restaurant with two big terraces, has something tasty for the carnivores as well as the herbivores among us. Devour a sandwich like a T-Rex would have done and recover from your efforts as a Dino Ranger with a large glass of lemonade. The Dino's can't wait to 'meat' you!
We don't want the dinosaurs to go extinct again. That is why we also pay attention to sustainability. We use biodegradable materials as much as possible, such as cardboard straws, and we separate waste.
Will you experience it too?
These individuals successfully evaded the clutches of the T-Rex at Dino Experience Park and are here to share their thrilling encounters!
"The kids and I had a great time. Friendly staff and clear explanations. As far as the holes go, this is a very nicely set up miniature golf course. The dino's, the streams, the cave and the waterfalls are very nice. Next time we will come looking for gold!"
Paul Vos ★★★★☆
"Very nice job, staff is very sympathetic to the children. There even was a secret cave. We had a very enjoyable experience as grandparents with grandson."
Leen Schakelaar ★★★★☆
"Beautifully decorated course, with several holes and friendly staff."
Raymond ★★★★★
""Very nice variation on the regular miniature golf. A real adventure for the little ones. The courses are easy to do and also fun for adults to play. Good to combine with gold mining, although it doesn't amount to much. Good catering with a nice terrace. We will definitely be back. Very suitable for parties."
Edwin van Oostenrijk ★★★★★